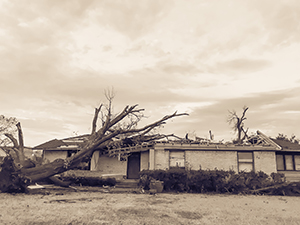 The ongoing summer season can send a thunderstorm your way any time, damaging your home's roof and leaving it in a vulnerable state. Therefore, it is crucial that you have access to insurance claim specialists housed by Blue Rain Roofing & Restoration so that the finances involved in the repairs don't bog you down. We are well aware of the challenges that a homeowner faces while doing the paperwork for filing a claim; luckily, our roofing crew comes fully prepared to assist you in everything of the sort. So, if you reside in Merriam, KS, give us a call today at (816) 358 – 7663 and let us know of your roofing woes!
Assisting You Every Step of the Way!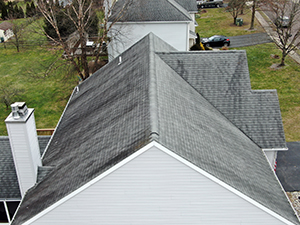 When a disaster has struck your roof, instead of calling on your roof insurance company, give us a ring. We will conduct a comprehensive inspection of your roof, assessing all the damages. We will assemble all our findings in a formal report and hand it over to you free of cost. You can reach out to your roof insurance company. They will send out an adjuster on their behalf to take a look at your ailing roof. As an expert roofing crew, we will gladly help them go over the damages incurred by your residential roof.
Many roofing companies are known to deny a claim on the first go. However, if you would allow us, we will meet with the representatives of your roof insurance company and make sure that your claim is approved as soon as possible. Once you've received the approval, we will thoroughly go over it to make sure that every single damage is being covered.
Lasting Solutions
With the finances of your roof repairs taken care of, it will now be up to our proficient roofers to apply the appropriate solutions. We utilize only supreme roofing materials in all our roofing jobs so you can rest assured that a reliable job will be carried out.
Call Us Today!
If your roof has recently been damaged by a natural disaster, don't let the procedure of filing a claim stress you out. As a homeowner in Merriam, KS, you can put your trust in the reputable insurance claim technicians of Blue Rain Roofing & Restoration. Contact us today at (816) 358 – 7663 and book an all-encompassing roof inspection from our expert crew!