Re-roofing refers to the process of laying a fresh layer of shingles atop the existing ones. It is an inexpensive and effective option if your residential roof has some missing shingles or is damaged by water. If you are based in Merriam, KS, you can count on Blue Rain Roofing & Restoration to deliver impeccable re-roofing services. Our experienced roofing crew is skilled in handling a variety of roofing restoration services. Re-roofing is no exception in this regard. So, give us a call at (816) 358 – 7663 and get a free estimate for your re-roofing project today!
Customized Re-roofing Solutions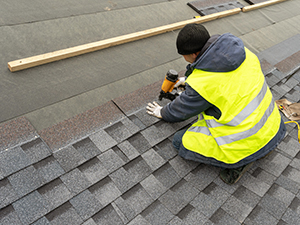 For a roof to succeed and last for its intended lifetime, it must be dealt with according to its particular needs. What sets Blue Rain Roofing & Restoration apart from other roofing companies is our state-of-the-art, customized solutions. From the onset to the very end of the project, the whole process is fully personalized according to your needs and budget.
Whenever you call upon us for a re-roof, our roofing technicians arrive at your location within no time. They will conduct a thorough inspection of your roof and according to their findings, recommendations, and your needs, they will come up with a no-cost estimate. Once both parties have mutually agreed upon the project's terms, you can rest assured that only a top-notch service will be done.
Honest Roofing Specialists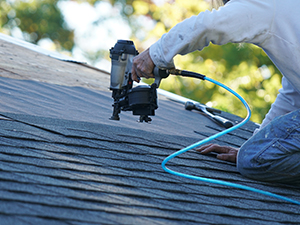 There are a plethora of roofing companies in Merriam, KS which offer re-roofing services. However, you must keep in mind that a majority of them employ incompetent roofers and are merely in the trade for earning some quick bucks. Blue Rain Roofing & Restoration, on the other hand, houses a crew of proficient roofers who always put your interests above their own. This is because tending to residential roofs is not only their job but their passion as well.
Call Us Today!
If this year's summer left your residential roof worn out and you are looking to get a roof replacement but the finances of the project are bogging you down, well guess what? You don't have to go for a wholesale roof replacement. Blue Rain Roofing & Restoration provides sustainable and cost-effective restoration solutions to all residential home owners in Merriam, KS, re-roofing being one of them. So, give us a call at (816) 358 – 7663 and avail our services!