If your roof has a problem that calls for an emergency roof repair, Blue Rain Roofing has you covered! Our team provides emergency roof repairs and much more for those in Shawnee, KS. For help from roofing specialists that you will always be able to rely on, give us a call at (816) 808 – 9985.
Fast Response Times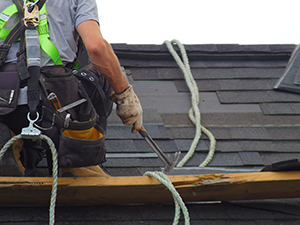 There is no point to advertising emergency roof repairs if you cannot get out to clients quickly. Here at Blue Rain Roofing, fast response times are a top priority for us! When your roof desperately needs a repair, you can depend on the experts at Blue Rain Roofing to be over shortly after you call to provide an emergency roof repair.
Our Services
Of course, you can also reach out to Blue Rain Roofing for non-emergency roofing services. On top of fast and effective emergency roof repairs, we also provide a wide array of standard roofing services. If you are in Kansas with a home that needs maintenance, a roof inspection, or a replacement, just give us a call today!
Skilled Craftsmen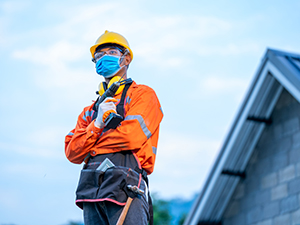 With years of roofing experience comes valuable knowledge and skills. Here at Blue Rain Roofing, our roofing specialists are some of the very best. We have selected our team members carefully and have compiled a team that you can always depend on now and years down the road for first-class roofing services!
Why Blue Rain Roofing?
Making a poor decision when it comes to hiring a roofing company can prove to be costly and time-consuming. To avoid any mishaps, go with Blue Rain Roofing from the start. We have proven that our work is top quality time and time again and that is why we have earned the trust of so many throughout the state. Blue Rain Roofing provides excellent craftsmanship, customer service, and support to rival the best roofing companies in the country!
Call Us Today!
A roof can be damaged quickly due to a storm or a fallen tree and may require an emergency roof repair. For top quality emergency roofing services, those in Shawnee, KS can depend on Blue Rain Roofing. To find out some more about what we offer, just get in touch with our team today at (816) 808–9985.