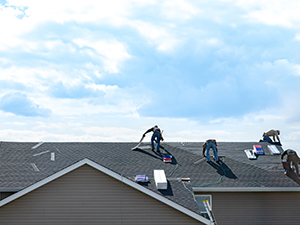 If you are a resident of Shawnee, KS who is in need of first-rate roofing services, you have come to just the right place. Blue Rain Roofing & Restoration is the premier roofing company in Kansas when it comes to getting your home's roof the attention it needs. Due to our unshakeable commitment towards our job, today, we have a long list of satisfied residential clients all over Kansas. We believe that every single one of our invaluable clients must be served with only top-grade services and for that, we are not hesitant to go the extra mile. Give us a call at (816) 358-7663 to garner details on our individual roofing services!
Full-service Contractor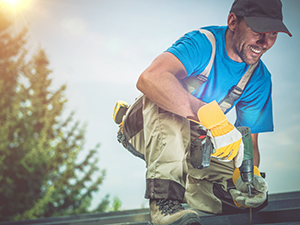 The harsh climate of Warrensburg, MO throughout the year can really take its toll on your residential roof, putting the lives of your family at risk. To tackle the ramifications of various weather hazards, you must have access to top-notch roofing services. As a full-service contractor, Blue Rain Roofing & Restoration brings you the solutions for just about any roofing problem your roof may run into. Whether you own a pitched roof or a flat one, whether you require tiny repairs or a much larger roof restoration, or for that matter, even an entire roof replacement, worry not, as the experience of our roofing crew extends to everything there is to tend.
Unmatched Customer Support
When you have hired Blue Rain Roofing & Restoration to take care of your residential roof, you can rest easy knowing that through their unmatched workmanship, they will carry out the solutions that will stay strong for a lifetime. For exemplary customer support, top-quality workmanship goes hand in hand with superior roofing materials. That is just the reason why we never compromise on the standard of the materials we utilize for each roofing project that we work on.
Contact Us Today!
The roof sitting atop your home serves to keep you and your family protected. Ergo, you should do everything in your power to keep it in its optimal state. That ultimately means getting access to top-of-the-line roofing services to tackle any trouble that your roof contracts. As a resident of Shawnee, KS, or the surrounding areas, you can put you trust in Blue Rain Roofing & Restoration for long-lasting solutions to all your roofing problems. Reach out to us anytime at (816) 358-7663!