Does your home need shingle repair? If you are in Shawnee, KS, get in touch with Blue Rain Roofing at (816) 358-7663. We'll be over to find where your roof is leaking and deliver an effective solution.
Roof Leak Detection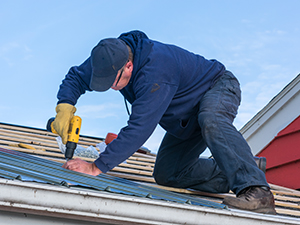 Blue Rain Roofing is excellent at spotting roof problems and coming up with a solution that resolves them fully. When someone reaches out to us for a roof inspection, we take it seriously. Our craftsmen are trained in roof leak detection and will give your roof a thorough assessment to determine any areas that need work.
Shingle Roof Experts
For a long time, the roofing specialists at Blue Rain Roofing have been taking on shingle roof projects. This is one of the reasons why we are the right company to reach out to when your home needs shingle repair. Whether your home is missing shingles or has a shingle or two that is badly damaged, we will take care of the issue so that you can avoid paying for a roof replacement.
Other Services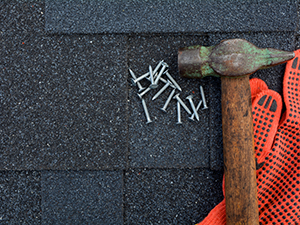 You can go to Blue Rain Roofing for much more than shingle repairs. In fact, we are proud of the fact that our team is capable of handling any sort of roof project. This means that in addition to roof repairs, you can depend on us for roof replacements, maintenance plans, inspections, and more!
Kansas's Top Choice
There are lots of options when you are looking to get a roofing company in the state of Kansas. However, not all of these options are equal. If you are looking to hire a reputable roofing company to work on your home, go with the team at Blue Rain Roofing! Our craftsmanship and customer service are top quality, and we provide services at great prices!
Call Us Today!
Blue Rain Roofing continues to be the number one choice for the people of Shawnee, KS. If your home has a roof leak, you can get in touch with our team today at (816) 358-7663. We deliver all types of solutions, including shingle repairs. With a shingle repair from the experienced roofing specialists at Blue Rain Roofing, damage will be prevented, and your roof will stay leak-free!