The need for an emergency roofer is always just one bad storm away. It's never too late to find a dependable roofing company that will have all of your roofing needs covered, including emergency roofing services. If you are in Shawnee, KS, choose the experts at Blue Rain Roofing & Restoration. To hear more about our services, just call us at (816) 808-9985.
Fast Response Times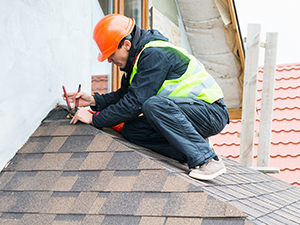 Fast response times are a necessary prerequisite for any decent emergency roofer. Blue Rain Roofing is always over quickly to help the people of Kansas. Our company provides roofing services when people need them most. Our crew will be there as soon as possible to repair your roof right away after it has been damaged.
Blue Rain Roofing is the kind of company that helps people when they need roofing specialists the most. Our emergency roofing services will prevent costly damage from spreading as much as possible and will have your roof back on track. Just call us and we will send our craftsmen over to assess the situation!
Our Services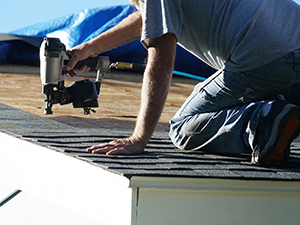 Blue Rain Roofing provides all types of roofing services, which makes us a convenient company to go to whenever your roof has a problem. Our experts are great at customizing solutions that suit the needs of each specific roof that we work on. No matter what your roof needs, choose Blue Rain Roofing for the project!
Why Blue Rain Roofing?
Blue Rain Roofing puts it all together in a way that most other roofing companies do not. We work hard to excel in all areas — from our customer service down to craftsmanship. Everything we provide is top quality. That's why we are one of the lead options in the state of Kansas. We are also budget-conscious and always try to find affordable yet effective solutions for our clients.
Call Us Today!
When your home needs a repair or some other type of service from an emergency roofer, go with the proven team at Blue Rain Roofing & Restoration. We'll be there to improve the condition of your roof shortly after you give us a call at (816) 808-9985. We are always looking to find a roof solution that will have your home better protected for many years.