Blue Rain Roofing offers a range of shingle roofing services for those in Shawnee, KS. If your home needs a shingle replacement, call us at (816) 358-7663 for an estimate on a new roof. We can inspect your home's roof and let you know what we think the best path to take is for it.
Shingle Roof Experts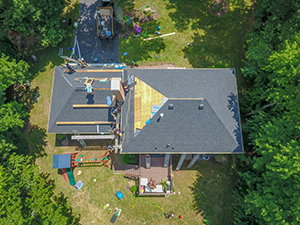 The craftsmen at Blue Rain Roofing have spent a lot of time working on shingle roofs because these kinds of roofs are super common in the state of Kansas. This experience makes them qualified to provide a large range of shingle roof services. This means shingle roof repairs, shingle roof replacements, and everything in between.
Great Prices
There are a lot of considerations to make before hiring a roofing company to take care of your home's roofing needs. Probably the most important thing to do is to make sure that the company you hire is known for providing high-quality craftsmanship. Even if a company offers a lower price, you'll wind up spending a lot more if they do not get the job completed correctly. However, price is always going to be a factor. At Blue Rain Roofing, you'll have the opportunity to get first-rate roofing services that are offered at great prices.
About Blue Rain Roofing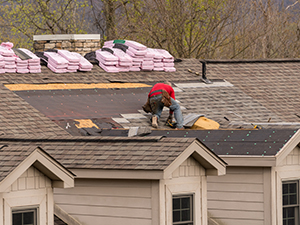 You might see a decent number of options when you are looking for a roofing company that can provide a shingle replacement. However, not many roofing companies can even compete with the craftsmanship, customer support, and prices of Blue Rain Roofing. To learn more about how we can help with your roofing needs, just get in touch with us today! Our skilled roofing specialists are motivated and take pride in the quality of the work that they provide!
Call Us Today!
If your home needs to get a new roof, Blue Rain Roofing has the right craftsmen for the job! If your home needs shingle replacement, just get in touch with us today at (816) 358-7663. We will send our experts out to have a look at your roof and give you a quote on the project. We're the lead option no matter what kind of service your home's roof needs!