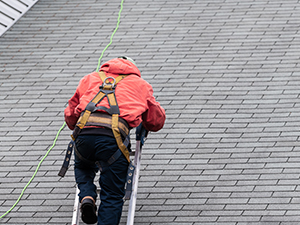 If your home in Raytown, MO is ready for a roof inspection, there is really no better choice than Blue Rain Roofing! Our team is composed of residential roofing experts who continue to complete a variety of roofing projects the right way! To schedule a roof inspection, get in contact with our roofing specialists today at (816) 358-7663.
24/7 Emergency Repairs
Blue Rain Roofing & Restoration does it all for those in Missouri. When a roof problem pops up, it needs to be repaired as soon as possible. On top of standard roofing services, the experts at Blue Rain Roofing are always available to provide emergency roof repairs. We will get your roof solutions completed when you need them the most!
Roof Replacements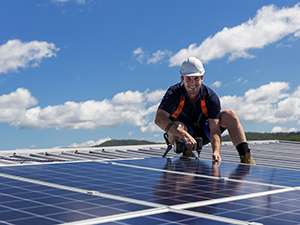 The variety of roofing services that a roof needs over the years can stump a lot of roofing companies, but not Blue Rain Roofing! We are always ready to deliver the next solution. At Blue Rain Roofing & Restoration, we formulate solutions that address the needs of each roof that we work on. When your home needs a roof replacement, we can get you a quote on a new roof.
The only way to truly figure out what a roof needs is to set up a roof inspection from a dependable roofing company. The roofers at Blue Rain Roofing are always thorough when they inspect a roof. These detailed inspections lead to more effective solutions and help the roofs of our clients last far longer!
Why Blue Rain Roofing?
If you have yet to find a roofing company that you can rely on for first-rate roofing services at great prices, it's time to try Blue Rain Roofing. We hold an excellent reputation in the state of Missouri thanks to our craftsmanship and customer service. No matter what your roof needs, just call our team and we will be able to help!
Call Us Today!
Blue Rain Roofing continues to deliver first-rate roofing services for those in Raytown, MO. No matter what type of roof solution your home needs, our full-service team has you covered! To receive an estimate on your roof or to learn more about what we do, feel free to give us a call today at (816) 358-7663!