A roof can be opened up and exposed quite suddenly, especially when a big storm passes through. When this happens, an emergency roofer might be needed. For fast roof solutions in Gladstone, MO, please reach out to the experienced team at Blue Rain Roofing & Restoration today at (816) 358-7663. We are the best company to call when an emergency roofer is needed!
Fast Response Times: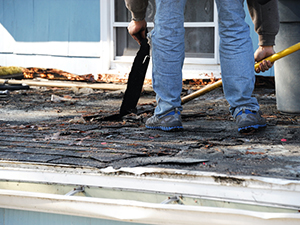 If you are looking for emergency roofers, you need a roofing company that is known for providing fast response times! Here at Blue Rain Roofing & Restoration, we make being ready to get over to clients when they need an emergency roofer a top priority. That's why you can depend on us for fast response times!
Detection of Roof Leaks
Locating those hard to find roof leaks is something that the experts at Blue Rain Roofing & Restoration have been able to do consistently! If you are looking for a team that delivers thorough roof leak detection services, be sure to give our team a call! We can set up a roof inspection so that our roofers can find and fix any leaks in your home's roof!
Our Services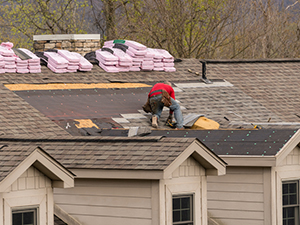 There can be a ton of options when it comes to fixing up a roof. Maintenance, restoration, and replacements are all common options. At Blue Rain Roofing & Restoration, we offer a full list of roofing services, which means we will always be able to provide the right solution for your roof system! To hear more about our services, get in touch with us today!
High Level Craftsmanship
Different roofing companies provide roofing services of varying quality. If you want the best for your home, go with Blue Rain Roofing & Restoration. Our team's high level of craftsmanship makes us a roofing company that you can always count on for top-quality services! This means a residential roof system that lasts several years longer!
Call us today!
Blue Rain Roofing & Restoration is the type of residential roofing company that the people of Gladstone, MO can always rely on when they need roof solutions most! Our emergency roofing services are top-quality. We'll have your home's roof back in excellent condition quickly — when you need an emergency roofer, just give us a call at (816) 358-7663!