Blue Rain Roofing & Restoration caters to the roofing needs of the good people of Gladstone, MO. If it is about time that your home gets a shingle replacement, get in touch with us at (816) 358-7663. We can give you an estimate on a new shingle roof and go through the different options with you! We are a full-service roofing company that has earned a great reputation across the state!
The Shingle Roof Experts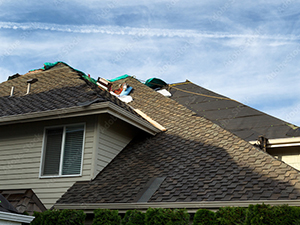 Loads of homes in the state of Missouri are protected by shingles. For local roofing specialists who have a ton of experience fixing up and installing shingle roof systems, go with Blue Rain Roofing & Restoration! Our roofers will have your home fully protected with a roof system that you can rely on now as well as years down the line!
Get An Estimate!
If your home needs a new roof, you can easily get an estimate from the experts at Blue Rain Roofing & Restoration! We make this process as simple as possible. Our roofing specialists are determined to help more clients in the state of Missouri get as much as possible out of their investment in a new roof system!
Low-Cost Roofing Services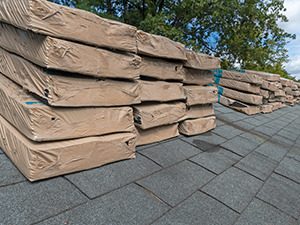 There are often multiple different ways to deal with roof issues. At Blue Rain Roofing & Restoration, we are always looking to deliver solutions that work and are also cost-effective. For us, it's better not to intentionally overcharge our clients. Instead, we prefer to provide high-quality and honest roofing services to keep up the good name of our company!
Timely Project Completion
Most people have experienced the frustration that comes when a construction project on their property is delayed. Sometimes things that are out of a company's control happen, but with careful planning and efficient workmanship, Blue Rain Roofing & Restoration consistently completes projects on time. For new clients in the state of Missouri, we can't wait to show them how well their projects will go.
Call us today!
When your home needs a shingle replacement, there is no better choice than Blue Rain Roofing & Restoration! If you are in Gladstone, MO, our roofing specialists have your residential roofing needs covered! With our experts setting up your home's new roof system, you can count on that roof to last for decades—just call (816) 358-7663.