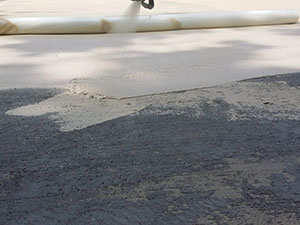 If you own or manage a building with a flat roofing system, then you likely know it's a great option, but it does require repairs and maintenance throughout its life so that it can always get the job done right. At Blue Rain Roofing, we offer flat roof repair services as well as restorations, replacements, and more for these reliable roofing systems. There are quite a few options when it comes to flat roofs and here at Blue Rain Roofing, our professional roofing contractors are trained in all of them. We know how important it is to get your roof the specific care it requires so that you can continue to get a long, successful life from it. Most flat roofing systems were designed to last for decades and when you trust the team at Blue Rain Roofing to install and maintain yours, you can be sure you'll be able to get the most from it! We've been delivering quality services to building owners, property managers, and more for years and we look forward to the opportunity to keep you protected! Give us a call today at (816) 358 – 7663, we gladly serve the Lee's Summit, MO area.
Always Here to Help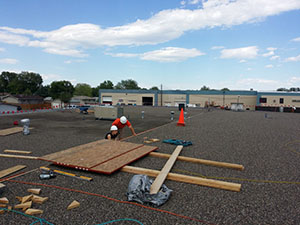 At Blue Rain Roofing, we know devastating damages can occur at the worst of times and that's why we're happy to offer 24/7 emergency services to our customers. If you have a damaged flat roof atop your building and need the area secured right away, call Blue Rain Roofing anytime! We'll make sure the damage is kept to a minimum and we'll work to bring your roof back to prime condition in no time. We work hard to make sure you always have a dependable roof keeping things protected and when it requires a little assistance along the way, you can rest easy knowing the knowledgeable experts at Blue Rain Roofing have you covered. Call a team that you're always a priority to, we're always here to help!
Reach Out Today
If you need a flat roof repair completed in a timely manner on your building in the Lee's Summit, MO area, the team at Blue Rain Roofing is the one to call. Our professional roofing contractors will get your roof taken care of right away, reach out today at (816) 358 – 7663.