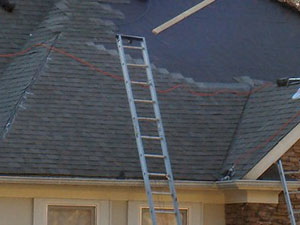 Looking for a roofing contractor you can trust to handle all your roofing needs with ease? Call on the professionals at Blue Rain Roofing today, as a full-service residential and commercial roofing contractor, our roofers specialize in all things roofing! For homeowners, building owners, property managers, and more in Overland Park, KS or the surrounding areas, we are happy to give you the peace of mind you deserve knowing your property can be properly protected all year long. With an extensive list of affordable roofing services and solutions, we'll make sure you can get a long life from your roof and be worry free about its condition year after year. We know how important it is to handle any roof damage immediately and that's why we have emergency roofing services available. With the storm season right around the corner, keep our number on hand and give yourself one less thing to worry about! We're always available, reach out anytime at (816) 358 – 7663.
Feel the Difference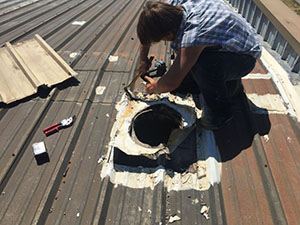 At Blue Rain Roofing, we know we wouldn't be here without our customers and from the moment you call on us, you and your roof will be a priority. We're here to serve you and help you stay worry free about your roof, our goal is to keep your roof in prime condition year-round. Our unmatched customer service and superior workmanship are never a question, you will receive the best of it all when you call on Blue Rain Roofing.
We're Here for You
We are proud to be part of our community and are happy to give back where we can. We provide discounts for active duty servicemen and women, donate to local non-profits, support local churches, and give 4 FREE roofs to families in need each year. Without our community, we couldn't do what we do and we're thankful to be here. If you need help, we also have financing options available! We're here to keep you protected, give us a call with any of your roofing questions or concerns!
Call Today
If you're looking for a reliable roofing contractor in the Overland Park, KS area, turn to the team at Blue Rain Roofing. We offer complete residential and commercial roofing services and we'll always be here to help you get the most from your roof. Give us a call today at (816) 358 – 7663.