Are you looking for honest local roofers in Shawnee, KS? If so, then look no further because Blue Rain Roofing & Restoration is here to tend to all your residential roofing needs. We are home to the most qualified roofers in the industry who have years of experience backing them. Over the years, they have successfully assisted the homeowners of Shawnee, KS, to get the most of their existing roofs and we are proud to claim that they continue to be the top choice of the residents of Kansas. So, give us a call at (816) 358-7663 and our skilled roofing crew will be on its way to take away your roofing woes!
Outstanding Roofing Services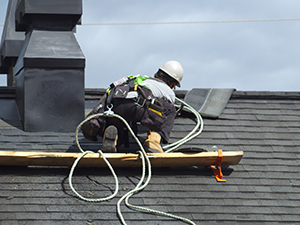 As a full-service roofing contractor, we offer a great range of roofing services that cater to every single aspect of your home's roof. These include leak detection and repair, damaged shingles restoration, roof coatings, gutters repair, roof replacement, and more. Now, it's obvious that you might already have come across several other local roofers offering the same services. What sets us apart, however, is the sheer dedication and unmatched craftsmanship that our roofers bring to the table. Add to that the fact that we have collaborations with only the well-known roof manufacturing brands in the market so you can rest easy that whatever materials are used on your roof are going to restore it to its original state.
Customizable Solutions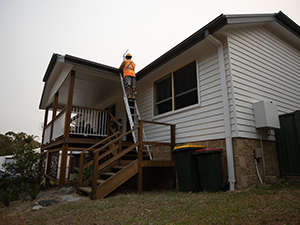 Quite a number of roofing companies offer the same solutions to every single one of their clients. This results in a huge mismatch in the requirement of the problem and its applied solution, which ultimately winds up proving costly for the homeowners down the line. At Blue Rain Roofing & Restoration, we are well aware of the importance your home's roof plays in the protection of you and your loved ones. Ergo, we always personalize our services according to the needs of the concerned client. This way, you can rest assured that your roof is getting exactly what it needs to provide unquestioned protection season after season.
Reach Out Today!
As a resident of Shawnee, KS, if you wish to have trustworthy roofers at your disposal for various kinds of roofing services, reach out to Blue Rain Roofing & Restoration at (816) 358-7663. With a quick, detailed inspection, our roofers are able to figure out exactly what your roof needs to get back on track!