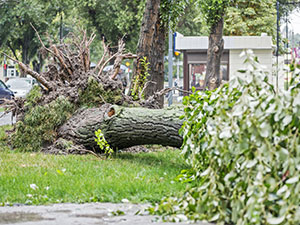 Storms, and a range of them, are a frequent occurrence in the state of Kansas, especially in the summer season. Whether we talk about thunderstorms or wind storms, any type of storm can certainly put your home's roof to the test, thereby endangering the lives of you and your family. Luckily for you, if you happen to reside in Shawnee, KS, then you can rely on Blue Rain Roofing & Restoration to deal with any sort of storm damage. Over the years, we have seen the ins and outs of a great variety of damages that storms can incur on residential roofs, and today, we proudly claim that our seasoned roofers can tackle any problem in relation to your roof. Reach out to us at (816) 808 – 9985 to learn more!
In-depth Roof Inspection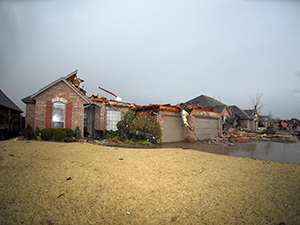 First off, before our roofing specialists can get on with all the mending and repairs, they will conduct a detailed inspection of your roof to sniff out precisely what is troubling it. Once they are through with the inspection, they will provide you with an estimate, containing their findings as well as the relevant suggestions. The ball will be in your court to decide whether you want to give our roofers a chance or not. We assure you, however, that if you do, they will make every single penny of your count.
Customized Solutions
Every residential roof is built in a specific way and if it is to perform optimally, it must be provided with customized services. Ergo, the roofing technicians of Blue Rain Roofing & Restoration custom-tailor their services according to your particular budget, preferences, and requirements. Whether your roof happens to require a few repairs, restoration, or even a replacement for that matter, you can rest assured that you will be getting exactly what your roof needs!
Reach Out Today!
Don't let the frequently occurring storms in Shawnee, KS bog you down. The roofing experts of Blue Rain Roofing & Restoration can work effectively to mitigate the damage prior to a storm as well as deal with any damage after the storm has passed. Just give us a call at (816) 808 – 9985 whenever you need and we will be on hand to serve you!