A roof is arguably the most important component of a residential building since it serves to protect the residents within from all sorts of weather severities. If you have an under-construction home in Shawnee, KS or the existing roof atop your home is no longer functioning properly, you can count on the seasoned roofing crew of Blue Rain Roofing & Restoration for a state-of-the-art roof installation service. Our roofing specialists have been installing roofs for the residents of Shawnee, KS for quite a number of years now and over time, they have honed their skills to perfection. So, reach out to us at (816) 358-7663 and book your roof installation project today!
Roof Installation Experts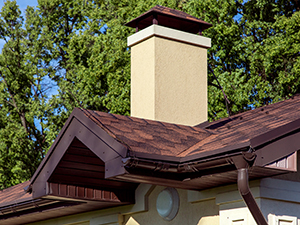 The roof installation experts housed by Blue Rain Roofing & Restoration are renowned across the state of Kansas for their world-class craftsmanship. They are well aware of how immense and mentally stressful a roof installation project can be for homeowners which is why they try their best to handle everything in a hassle-free manner. From the get-go of your project to its very end, they keep open lines of communication, taking your opinion every now and then, so that the end product aligns with your expectations.
Top-Quality Materials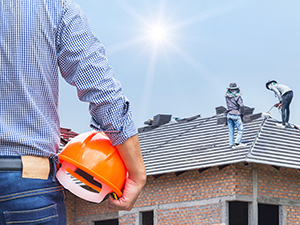 For all the hype that is being created for a roof installation project, it would be quite disappointing if it ends up failing only after a few years, wouldn't it? Just for that reason, we always deploy top-quality roofing materials in all our jobs, including roof installation. With a roof, consisting of dependable materials, installed atop your home, you can rest easy knowing that it will serve you for many decades to come!
Great Prices
Finding top-notch craftsmen in the state of Kansas is not an easy task. However, the roofing technicians of Blue Rain Roofing & Restoration care deeply about your safety, and hence, they are not hesitant to offer you their exceptional services at a fair price!
Reach Out Today!
Got a roof installation project at hand in Shawnee, KS? Just contact Blue Rain Roofing & Restoration at (816) 358-7663. We are proud to bring the homeowners of Kansas reliable roofing services, including roof installation.