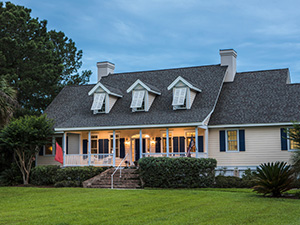 A residential roof is a huge investment on your part and one that is meant to last for decades. However, at one point or the other, it wears out and no longer provides the protection that your home deserves. If you reside in Merriam, KS, whether you need to replace your aging roof with a new one, or you want a roof installed atop your under-construction residence, fret not, as the roofing specialists at Blue Rain Roofing & Restoration have got you covered. With them at your service, you can rest easy knowing that a flawless roof installation will be carried out. Give us a call at (816) 358-7663 for a free estimate on your new roof project.
Unparalleled New Roof Installation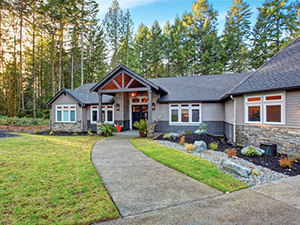 A roofing project as immense as a new roof installation must be carried out with sheer commitment and diligence. Since our roofing technicians are licensed, insured, and boast many years of experience in handling a variety of roofing problems, they possess the required temperament for a project of this magnitude. With a quick evaluation of your roofing space, they are able to figure out the best solution to your problem and predict the exact time it will take for application. This way, not only do you get a flawless new roof installed but also, you can plan your routine activities accordingly.
Why Choose Us?
There are plenty of roofing contractors with exceptional prices in the market. However, what the majority of them lack is the quality of service they provide. Even if you get a low-priced new roof installed, you will end up spending way more on its maintenance than you would have in the case of a good-quality roof. With first-rate workmanship and the use of premium roofing materials, Blue Rain Roofing & Restoration always stands out amongst its competitors.
Call Us Today!
Are you looking for a trusted roofing company to install a new roof atop your home in Merriam, KS? Well, look no further than Blue Rain Roofing & Restoration. With the expertise of our seasoned roofers in residential roofing services, we guarantee you that you will get a roof you can depend on year after year. Give us a call at  (816) 358-7663 to learn more!