Do you need a new roof installed on your home in Olathe, KS before the fall is over? Don't stress! Blue Rain Roofing is ready to help and with our team handling your roof, you can be sure anything it needs will be done quickly and effectively. We offer timely roofing services throughout the area because we know a roof in need deserves immediate and professional attention. Blue Rain Roofing will keep even the most complex services simple, give us a call today at (816) 358 – 7663.
Is It Time?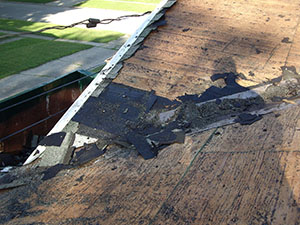 If you've been told by another roofing company that your roof is due for replacement, we'll be happy to provide you with a second opinion. Our roofers are professionally trained and will make sure you know the exact condition of your roof and anything it might require to keep you protected with confidence. Most residential roofing systems were designed with longevity in mind and when you trust yours to us, we'll help it have a long life keeping you protected successfully. If we believe a re-roof could benefit your roof and your budget, we'll make sure you know all your options! We're here to help you save money while knowing your roof is properly prepped for each season.
Quality Products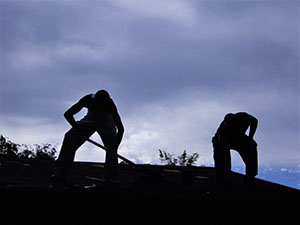 When the time has come for a new roof on your home, it's important to know you're working with a team that brings quality products and materials to your home. At Blue Rain Roofing, we will continue to do the necessary research as products come out on the market so we can always be certain we're bringing you the best. With our skilled roofing professionals installing your trusted new roof, you can be sure that with proper maintenance throughout its life, that your roof will be able to get the job done right for years, ideally even decades! Call today and work with the roofing contractors the community continues to trust in.
Reach Out Today
Having a new roof installed on your home can be disruptive, but when you choose to work with Blue Rain Roofing for your roof replacement or installation needs, we'll make it a breeze from the moment you call. For service you can count on in Olathe, KS, reach out today at (816) 358 – 7663.