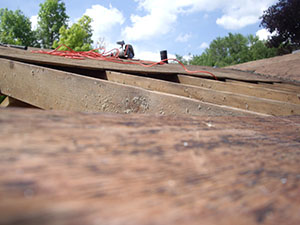 Are you a homeowner with a roof in need in the Olathe, KS area? If so, you're in luck! The professional roofers at Blue Rain Roofing are more than ready to help more homeowners be confident in the protection their roof provides and we bring a complete list of roofing services and solutions that will give you the peace of mind you deserve. If your roof appears to be aging, it doesn't always mean it's due for a replacement. At Blue Rain Roofing, we offer superior re-roof services and will help you have a roof you can trust in once again! Learn more about your roofing options, reach out today at (816) 358 – 7663.
What Is It?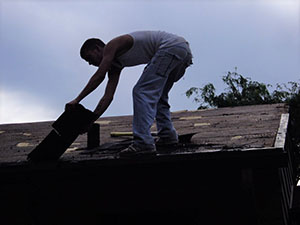 When handled by professional roofing contractors, a re-roof is a simple process that has many benefits to offer! A re-roof involves laying a fresh layer of shingles right atop the existing shingles on your roof. Before we do this, we will thoroughly inspect your home's roof to ensure any repairs or services it requires beforehand are properly completed. This guarantees your new shingles will be able to perform properly. If this key part isn't taken care of before the new shingles are installed, it could mean problem areas are simply covered up and left to cause issues soon down the road. Don't wonder if you're working with a team that will take all the proper steps, hire the professionals at Blue Rain Roofing and know your roof will get what it needs from the moment you call. We will continue to work hard to bring you and your roof the best, we're here to help your roof succeed and we're just a phone call away!
Call Today
If you would like to learn more about what a re-roof entails or if you'd like to find out if your home's roof is a good candidate, call our team today at (816) 358 – 7663. We'll gladly provide you with a free estimate and our roofers will make sure your roof gets what it needs so that you can be sure it can do its' job properly! We're here for homeowners in Olathe, KS and the surrounding areas.