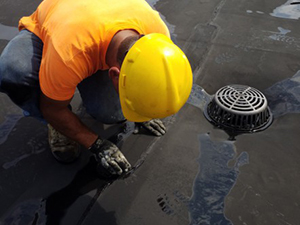 Blue Rain Roofing is honored to be the trusted roofing contractor your neighbors in Olathe, KS and the surrounding areas rely on and as a full-service roofing company, we handle all types of both residential and commercial roofing systems. This means, when you call on us for any of your roofing needs, we can truly be your go-to roofer. We have worked hard to ensure we are bringing you and your roof the best and we know that when your roof is in our experienced professionals' hands, it will be set up for long term success! With our quality products and our superior craftsmanship, we're sure you'll love the condition your roof is in after we've done the work. Reach out today at (816) 358 – 7663 and let your roof get the care it needs to last.
Maintain It!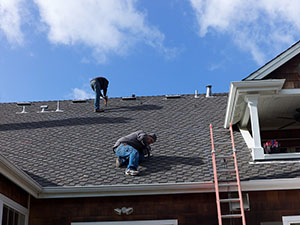 Routine maintenance is a simple way to help your roof succeed and at Blue Rain Roofing, we have roof maintenance plans that will help your roof succeed while allowing you to be worry free throughout its lifespan. Every roofer on our team brings the knowledge and skills required to get your roof what it needs and with their professionally trained eyes inspecting your roof a couple of times each year, you can be sure no issues will have the chance to sit and cause problems for your roof, your building, and your budget. Keep your budget happy and consistent, learn more about our maintenance plans today!
Restore It!
One of the ways we can continue to help our customers get the most from their roofs, be it at their home or office, is with our incredible roof restoration services. Roof coatings, re-roofs, and more are great services that can help extend the life of your roof without breaking the bank. Find out if your roof could use a restoration today!
Call Today
When you need a roofing contractor you can trust in Olathe, KS, Blue Rain Roofing is the team to call. We have a complete list of roofing services available for all types of both commercial and residential roofing systems and we look forward to helping improve yours today. Give us a call at (816) 358 – 7663.