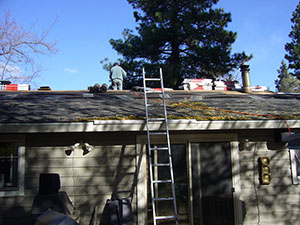 A new roof installation can be a daunting task to have completed on your home. No matter if it's a roof replacement on your existing home or a new roof on your new home, the team at Blue Rain Roofing will work quickly and effectively to ensure your new roof is installed flawlessly. While a new roof is a major investment, it's also the chance for a fresh start for the protection of your home. Our team of knowledgeable roofers will work closely with you so that you can be certain you're choosing the roofing system best suited for your needs, your budget, and your home. We offer professional roofing services for many different types of residential roofing systems so that you can be sure your roof is always getting the specialized care it requires. For professional residential roofing services you can count on in the Overland Park, KS area, reach out to our team today at (816) 358 – 7663.
We Do It All!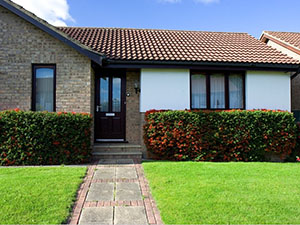 When you trust your roofing needs to Blue Rain Roofing, you can rest easy knowing you're working with a team that will handle everything your home's roof requires, and we're also happy to offer superior gutter and siding services. Once your new roof is installed, it's important to make sure the drainage system is set up properly so that the foundation of your home doesn't have water intrusion happening. Keeping your gutters performing properly is important for the longevity of your home's roof as well. If poor water flow in your gutters has caused damage to the siding on your house, we can help you take care of that too! Our contractors are trained in all areas and we'll make sure you're satisfied with any of the work we do for you!
Call Today
If it's time for a new roof on your home, trust Blue Rain Roofing for a smooth and simple replacement every step of the way. We know a new roof can be a hassle, but we will work to make things as pain free as possible from the moment you call. We deliver quality products and services to homeowners and more throughout Overland Park, KS and we'll be here for you and your roof when you need us. Call today at (816) 358 – 7663.