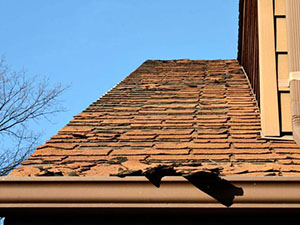 When you put your home's roof in the hands of the skilled roofing professionals at Blue Rain Roofing, you'll be able to take a major sigh of relief knowing we'll do our best to help keep it in peak performing condition year after year. Residential roofing systems, including shingles, were designed to keep your home protected for decades, but they do require some assistance along the way. As a full-service roofing contractor serving our neighbors throughout the Raytown, MO area, we bring you the complete list of roofing services you need to keep a trusted roof atop your home at all times. A re-roof could be the solution you've been looking for, find out more by calling our team today at (816) 358 – 7663.
What Is It?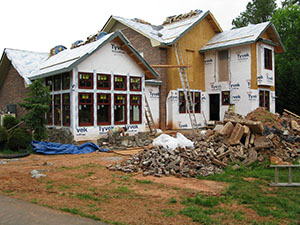 Re-roofs are not as commonly heard of as they should be, as a cost-effective alternative to a complete roof replacement, at Blue Rain Roofing, we work to make sure our customers know this option could help them get years extra from their current roof. A re-roof involves laying a fresh layer of shingles atop your existing roof's shingles and in the hands of the right roofing professionals, this is a service that is kept simple and affordable. Re-roofs are often a service that can only be completed one time during your roof's life, so it will pay off greatly to have a knowledgeable team of roofers keeping tabs on your home's roof.
At Blue Rain Roofing, we have roof inspection and maintenance programs available that will keep our roofers on your roof regularly each year. This allows our team to catch any issues early on as well as recommend preventative services such as a re-roof at the ideal times. We're in this industry to help you stay protected and to help you extract the most from your roof and investment, call today to learn more!
Reach Out Today
If you think a re-roof is the solution you've been looking for, Blue Rain Roofing is here to help. We bring homeowners in Raytown, MO the quality roofing services they deserve, and we'll help you stay focused on your other tasks at hand while knowing you're getting the most from your roof. Reach out to us today at (816) 358 – 7663.