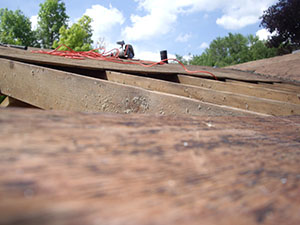 Re-roofing your home in Shawnee, KS will be a simple and pain free process when you're working with the professional roofing technicians at Blue Rain Roofing. A re-roof can be a valuable service when done at the right times and by the right roofing contractors, and at Blue Rain Roofing, we will always complete a thorough inspection before we get to work because we know every step is crucial in the success of your roof. Any job we complete on your roof will be started off with an inspection meaning your roof will always get exactly what it needs to last, even if that means it's a replacement! For honest roofing solutions that will help you save time, money, and hassle, give Blue Rain Roofing a call today at (816) 358 – 7663.
Full-Service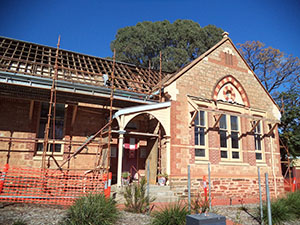 At Blue Rain Roofing, we bring our neighbors in Shawnee the complete list of roofing services they need to know their home's roof can always keep their family and valuables protected with confidence. When you call us out for a re-roof, or any service for that matter, we will work on your roof just as we would our own and we will deliver the best solutions that will help your roof last for the long haul. Your home's roof was designed to last, and a re-roof can help it do so even longer.
From leak detection to repairs to replacements, our roofers are ready to handle anything your home's roof may need and with 24/7 emergency roofing services available, we are here to be your go-to roofing professionals anytime you need! Don't let any roofing issues sit and fester, anytime you have questions or concerns regarding your home's roof, just give Blue Rain Roofing a call.
Reach Out Today
Let Blue Rain Roofing help your home's roof work for you by keeping it in prime condition year after year. When our team is regularly on your roof for inspections, we'll be able to recommend the best services and solutions that will keep things simple and affordable and a re-roof may be the answer! We're honored to be the roofing company homeowners throughout Shawnee, KS rely on and we look forward to working for you. Reach out today at (816) 358 – 7663.