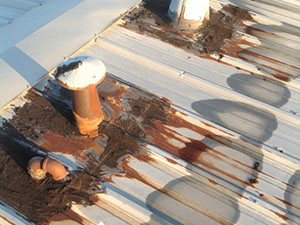 It doesn't matter if it's at your home or business, the trusted protection of both properties greatly depends on the roof that sits atop of it and if you're not sure you have a roof ready to deliver unquestioned protection, now's the time to call the roofing professionals at Blue Rain Roofing & Restoration for service in Shawnee, KS. We deliver high quality roofing services for both residential and commercial roofing systems and our experts know how to properly handle every type of roof there is. We're here to help you keep things protected and we can continue to do so with regular roof inspections. While we are a full-service roofing contractor, roof inspections continue to be the most frequent service we complete as we ensure we start every roofing job off with one. A simple roof inspection completed a couple of times each year can help save you thousands! Find out more about how Blue Rain Roofing & Restoration can help lower your roofing costs, reach out today at (816) 358 – 7663.
The First and Last Step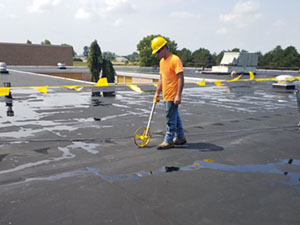 Like we said, we start every single roofing job off the same way, with a thorough roof inspection. These inspections allow our roofers to learn the exact condition of your roof and anything it may require to return to its best condition. After inspection, you'll receive a detailed report with our findings, and we'll be glad to provide you with a no cost estimate on anything your roof immediately requires. Once we've completed any necessary repairs or services on your property, we will finish the job with a thorough roof inspection to guarantee we've left your roof in nothing but the finest shape so it can once again deliver the proper protection. Don't let a simple roof inspection go undone, Blue Rain Roofing is just a call away!
Call Us Today
Don't continue to put off a roof inspection, here in Shawnee, KS, your roof helps keep your home and business protected from the frequent storms we see, and routine roof inspections can help to ensure your roof is always performing at its best and ready to defend itself. Blue Rain Roofing & Restoration is the full-service roofing contractor you can rely on to deliver quality from start to finish, call today at (816) 358 – 7663.