Does your home in Merriam, KS need a roof leak repair? If so, Blue Rain Roofing has the team for the job. Our craftsmen have been repairing residential roofs for quite some time now. For a roof leak repair at a great price, get in touch with our team today at (816) 358-7663.
Roof Leak Detection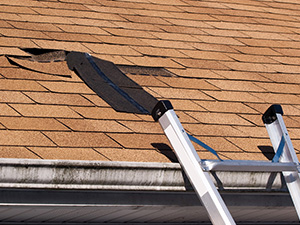 The effectivity of a roof repair is often decided by roof leak detection. Many roofing companies misdiagnose the cause of a roof leak or fail to find all the problem areas. At Blue Rain Roofing, our roofing specialists are exceptional at providing thorough roof inspections, which lead to roofs that last longer!
24/7 Emergency Repairs
Among our many roofing services are 24/7 emergency repairs. This means you can look to Blue Rain Roofing for a fast response time no matter when you notice your roof is leaking. Sometimes, roof repairs simply cannot wait. If this is the case, just get in touch with us and we will be over soon after to help!
Insurance Claims Assistance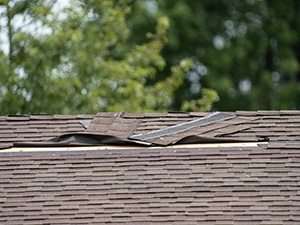 If your roof has a problem, you may be entitled to help from your insurance company. This process is made easier when you hire a roofing company with a lot of experience with insurance claims assistance. We will do our part in making sure that you receive the insurance coverage that you deserve for your home's roof!
Roof Replacements
There are times when a roof repair just simply isn't enough. If your roof's condition has deteriorated over the years, it might make the most sense to have it replaced. For a project of this magnitude, it's crucial to choose a reliable roofing company. At Blue Rain Roofing, we'd be happy to get you an estimate on the project!
Call Us Today!
Finding a roofing company that you can always count on whenever your home needs a roof leak repair can be super valuable. If you are in Merriam, KS, Blue Rain Roofing is the top option. To get in touch with our roofing experts, just call us at (816) 358-7663. We make sure that we get out to people shortly after they call us to make their home's roof issues a thing of the past!