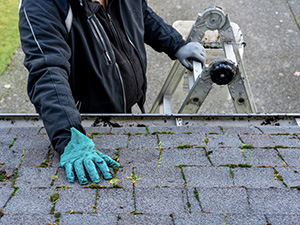 With the summer season in full swing, you must have a trustworthy roofing company at your disposal to tend to your residential roofing needs. There are a variety of weather hazards, such as thunderstorms, that can seriously put your residential roof under test. However, if you reside in Merriam, KS, you've got nothing to worry about. At Blue Rain Roofing & Restoration, we provide you with quality roofing services at great prices. Our goal is to help our neighbors of Merriam, KS and the surrounding areas get the most out of their existing roofs, and for that, we are always at your service. Feel free to give us a call at (816) 358 – 7663!
In-depth Roof Inspection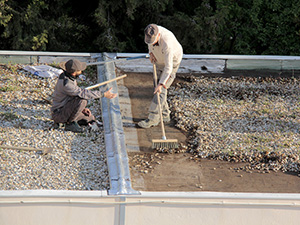 Whenever you call upon us, instead of playing a guessing game, our roofing specialists believe in starting off with an in-depth inspection of your roof. This helps them to figure out the real cause of trouble as a result of which they can get on to applying appropriate solutions promptly.
Repairs and Restoration
The time you take to reach out to us after a problem emerges in your residential roof determines how costly and time-consuming the solutions are going to be. Sometimes, a few quick repairs will set your roof back on track while in other cases, when there are too many problems, a roof restoration service is your best bet. Whatever the case may be, you can expect our roofing technicians to bring nothing short of their very best!
Roof Replacement
Oftentimes, your roof's condition is too far gone such that repairs and restoration simply won't do the trick. Then, you would have to resort to a roof replacement. A roof replacement project may seem like a daunting task but for the seasoned roofers of Blue Rain Roofing & Restoration, it's nothing out of the usual. Hence, you can expect a flawless replacement of your existing roof.
Reach Out Today!
Every homeowner deserves to be confident of the protection that their roof can provide. Blue Rain Roofing & Restoration brings all those in Merriam, KS access to top-notch residential roofing services at great prices. Get in touch with us at (816) 358 – 7663 and let us help you resolve your roofing woes.