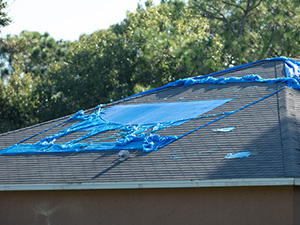 The stormy climate of Merriam, especially in summers is an actual cause of concern for homeowners since storms can damage a residential roof in a variety of ways, such as leaks, gutter damage, missing shingles, and more. If you happen to reside in Merriam, KS and your roof has been the victim of storms, don't allow for the damage to sit and fester. Reach out to the roofing specialists of Blue Rain Roofing & Restoration at (816) 358 – 7663 and they will ensure that your residential roof is once again, fully secured against any sort of weather extremity!
Dependable Repairs and Restoration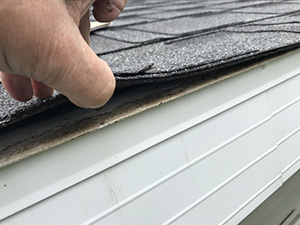 Regardless of what your residential roof has suffered due to a recent storm, our roofing technicians are fully equipped to handle anything that it may need. As soon as you call upon us, our roofers arrive at your location to carry out a quick yet thorough inspection of your roof that allows them to root out the core reason underlying your troubling roof. They then put together their findings and recommendations in a free-of-cost estimate. Whatever the desired course of action is, whether it's some quick repairs or a whole scale restoration, it will be carried out with utmost efficiency, using only the premium roofing products in the market.
Your Local Roofing Experts
The team at Blue Rain Roofing & Restoration consists of honest and skilled roofers. As such, not only do we aspire to keep you and your loved ones protected, but also, we strive to ensure that as much of your money as possible is saved. With us at your service, you can rest assured that you are getting exactly the type of service that your roof requires. Our roofing professionals are known around the state of Kansas for their top-of-the-line workmanship and let it be known that they never fail to impress!
Reach Out Today!
Don't let the heavy investment you've made on your residential roof waste away. As a resident of Merriam, KS, you can count on Blue Rain Roofing & Restoration for reliable 24/7 roofing services pertaining to any form of storm damage done to your roof. Contact us at (816) 358-7663 and we will be at the ready to serve you!