If you have a home in Shawnee, KS that needs a new roof, Blue Rain Roofing has the right team for the job! You can get an estimate on a roof replacement by giving us a call at (816) 358-7663. We will find the right time to schedule a roof inspection!
Roof Inspections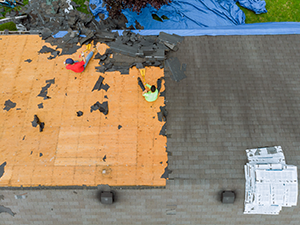 It can be difficult to know exactly when it is the right time for a roof to be replaced. Blue Rain Roofing provides thorough inspections for the people of Kansas. We will be able to find the optimal solution given your roof's needs. By having the skilled craftsmen at Blue Rain Roofing inspect your roof a couple times per year, your roof will be kept in far better condition.
Roof Installation Experts
A roof replacement project can go sour when inexperienced roofers are hired. Unfortunately, there are a lot of roofing contractors out there that do not provide high-quality services. At Blue Rain Roofing, we have earned a solid reputation in the state of Kansas. When we are hired for a roof replacement project, we always set clients up with a new roof that will last decades!
Custom Maintenance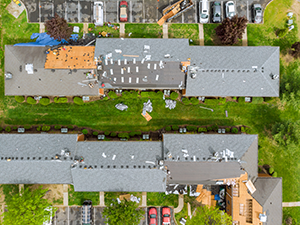 Once your new roof is installed, it's up to you to set up inspections so that it can stay in great condition. When our team gets a chance to check in on a roof regularly, roof problems will be stopped early on. This will prevent your roof from developing more serious issues and will keep it in great condition for years longer!
Insurance Claims Assistance
The people of Kansas can depend on Blue Rain Roofing every step of the way, from the first roof inspection down to insurance claims assistance. If your roof damage should be covered by insurance, we'll help get you the coverage you are owed. The roofing specialists at Blue Rain Roofing also provide 24/7 emergency repairs for the people of Kansas!
Call Us Today!
Blue Rain Roofing has those in Shawnee, KS covered with first-rate roofing services at low prices. Whenever your home needs help from an experienced roofing team for a roof replacement, get in touch with us at (816) 358-7663. Our craftsmen are always prepared to deliver an effective solution!