Blue Rain Roofing & Restoration is a roofing contractor that the people of Blue Springs, MO can rely on for first class residential and commercial roofing services. We're raising the standard for other roofing companies across Missouri. Our company offers all types of roofing services. Get in touch with our experienced team today by reaching out to us at (816) 358-7663.
Our Services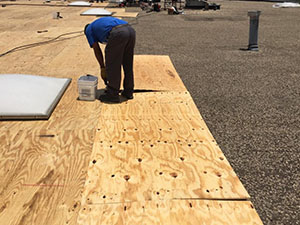 Blue Rain Roofing & Restoration offers a number of cost-effective roofing solutions. We always figure out the best way to tackle complicated roof issues. This includes high quality roof repairs, roof coatings, and roof replacements. Our team is able to adapt to each roof that they work on, which is part of the reason why our company consistently delivers flawless project completion.
Our company takes on roofing projects of all types and sizes. We're accustomed to finding optimal roofing solutions to help our clients spend less on their roofs. In fact, we customize our roofing services to better suit the specific needs of our clients. The team members at Blue Rain Roofing & Restoration truly take pride in their work which has earned our company an excellent reputation.
Free Roof Inspections!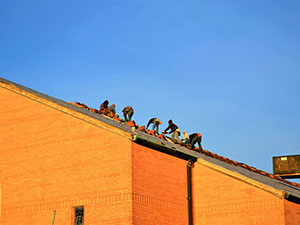 It's important to keep up with routine roof maintenance. Regular roof inspections can help you avoid dealing with frustrating roof issues. We offer roof inspections for free to clients across Missouri. These inspections will allow our team to get your roof the services it needs right on time.
Commitment To Safety
Staying safe on the job is a top priority for our company. We want to make sure that our employees and clients are protected. That's why we abide by the industry's safety regulations. For years, we've delivered flawless project results and avoided speed bumps along the way. We also help with insurance claims. For a roofing contractor you can always count on, go with Blue Rain Roofing & Restoration.
Call Us Today!
Getting assistance from a reliable roofing contractor in Blue Springs, MO is easy when you call (816) 358-7663. The team at Blue Rain Roofing & Restoration will be out to your home or commercial building soon after to inspect your roof. From there, we can provide you with a free project estimate!