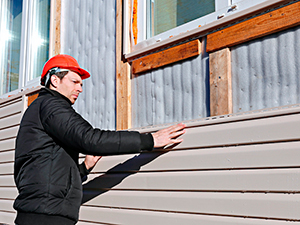 The importance of your home's vinyl siding cannot be overlooked because it is the defense mechanism of your property that helps to protect your family. Your siding needs to be in good shape to do its job properly. If you are a homeowner in Raytown, MO, or the surrounding area, feel free to reach out to our top-notch craftsmen at Blue Rain Roofing & Restoration at (816) 358-7663. We are well known for our vinyl siding repair services across the state of Missouri, and we plan to continue serving our neighbors for many decades to come.
Our top-notch services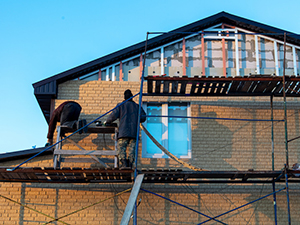 When the siding of your home is in a vulnerable state, you need to get it back on track with a top-notch repair service. Whenever you notice any sort of problem with the siding on your property, you should give us a call immediately. We will set out for your residential premises right away, and upon our arrival, we will commence with a detailed inspection of the siding on your home. Once the inspection is complete, we will provide you with our no-obligation estimate, which will contain the results of that inspection and our recommendation on how we should proceed to take care of your siding. If fixing the siding turns out to be the best solution, we will start the repair job as soon as you agree to the terms and conditions that are included in the estimate. Our work will be of the highest quality. If any other siding service, besides repairing, turns out to be the best solution, we are equipped to tackle these challenges as well.
Top-quality siding materials
Aside from our top-grade workmanship, the materials that we use in all our siding jobs also indicate how successful the job will be. This is the reason we utilize materials from only the best manufacturers on the market. As a result, you can confidently depend on the work we carry out on the exterior of your home.
Reach out today!
Are you in need of a reliable vinyl siding repair service in Raytown, MO? If you own your home, just contact Blue Rain Roofing & Restoration at (816) 358-7663.