Blue Rain Roofing & Restoration is here to assist both commercial and residential clients in Blue Springs, MO. We offer a range of cost-effective commercial roofing services! To get a free roof inspection, reach out to our team today at (816) 358-7663. We'll provide you with a free estimate on any sort of roofing project.
Why Blue Rain?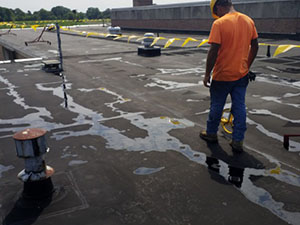 There is a lot to consider before choosing a roofing company. The roofing specialists at
Blue Rain Roofing & Restoration are dedicated to providing quality craftsmanship to each project. Whether you're homeowner, business owner, or property manager, we have years of experience working on all different types of roofs. We work closely with clients to figure out the best possible solutions that are made to fit into their specific budgets.
Keeping up with regular roof inspections is one of the most effective ways to save big on your roof. Our thorough roof inspections will prevent major issues from forming and will have your roof lasting significantly longer. Since we offer a full range of roofing services, we'll be able to handle anything your roof throws our way.
Our Roof Inspection Services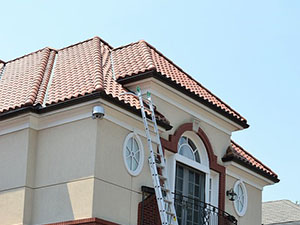 Blue Rain Roofing & Restoration does it all for the people of Missouri. We take on all sorts of roofing challenges. Our guys are experts in roof leak detection, roof repairs, and roof maintenance. We also help our clients save significant sums of money on their roofs through effective roof restoration. If a new roof is needed, we'll give you a free estimate on a roof replacement.
Many roof leaks are emergencies. That's why we offer 24/7 emergency repairs. Blue Rain Roofing & Restoration also handles insurance claim assistance. If your roof is not performing like it should be, we're the top option around! We'll have it back in solid condition at a great price.
Call Us Today!
For more information on our commercial and residential roofing services, give us a call at (816) 358-7663. Blue Rain Roofing & Restoration is here to help the people of Blue Springs, MO get the most out of their roofs. We'll begin with a free roof inspection! From there, we'll find the best solution to your roof's issue(s) and give you a free estimate on the project.