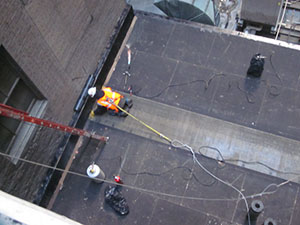 Finding an honest roofing contractor that can be your worry free go-to can be a pain. With an investment as important as your roof, it's important to know you're working with a trusted professional and when you choose to work with the team at Blue Rain Roofing, you can be sure you're working with a team of dedicated, professional roofing contractors that will make sure your roof is always ready to keep things protected with confidence. We deliver our complete list of roofing services and solutions to homeowners, building owners, property managers, and more throughout Lee's Summit, MO and we look forward to improving the condition of your roof! As a full-service residential and commercial roofing contractor, we handle all types of roofing systems and we'll get yours what it needs right away. Give us a call today at (816) 358 – 7663 to schedule an inspection or service or to receive a free estimate on your next roofing project!
24/7 Emergency Services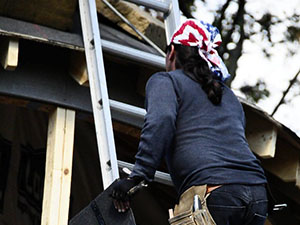 At Blue Rain Roofing, we know how essential your roof is to the protection of your home or building and if the integrity of your roof has been compromised, then your property could be at risk. We know it's important to get any damage on your roof secured right away and that's why we're proud to be here for you and your roof 24/7. Our emergency services are available any time of the day or night and any day of the year. When you have our number, you won't have to worry about who to call, as a full-service roofing company, we do it all and we'll make sure your roof gets back to peak performing condition in no time. Trust your roof to a dedicated team of professionals, call Blue Rain Roofing with any of your questions or concerns today!
Reach Out Today
When you need a trusted roofing contractor in Lee's Summit, MO or the surrounding areas, you can rest easy knowing the team at Blue Rain Roofing will keep you and your roof taken care of for the long term. We make our customers and their roofs a priority every time they call, and our team will work to make sure you can rely on your roof once again. Reach out today at (816) 358 – 7663.